Medicare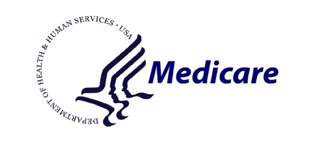 As a premiere NJ Orthopedic provider, LALL Orthopedics + is proud to participate with and serve Medicare patients from Hudson County, Passaic County, Bergen County and Essex County, New Jersey.
LALL Orthopedics + is an IN NETWORK provider.
Treating patients from for orthopedic injuries and musculoskeletal conditions, Dr. Lall and his staff of board-certified physicians specialize in:
Birmingham Hip Resurfacing
Direct-Anterior Robotic Hip Replacement
Gluteus Medius Repair
Hamstring (proximal) Repair
Hip Arthroscopy
Hip Labral Repair
Hip Labral Reconstruction
Lower Back Pain
Revision Hip Arthroscopy
Robotic Knee Replacement
Sports-related injuries (Shoulder, Elbow, Knee, Ankle)
To schedule your orthopedic consultation, speak with a clinic representative or learn more about Medicare's in network insurance benefits, call our team of billing specialists. LALL Orthopedics + serves patients at 3 cutting-edge facilities. We're pleased to assist Medicare patients with all of their orthopedic concerns and look forward to partnering with you.
At a Glance
Ajay C. Lall, MD, MS, FAAOS
Board Certified – Orthopedic Surgery
Triple Fellowship Trained
Performs over 750 Surgeries Per Year